Services
We are one of the area's oldest full service chimney/fireplace cleaning and maintenance specialist, offering a full range of services to keep your home warm and safe.

Our commitment to providing our customers with the highest quality services and products at affordable rates is what makes Strictly Chimneys LLC the obvious choice to meet your needs. Watch the video below to learn more about us and why our customers keep coming back year after year!

We offer the following services and products:
Chimney Lining/Flue Relining (Oil &Gas)


Rebuilds


Waterproofing


Blockage Removal


Chimney Repointing


Dampers Repaired


Flashing Repaired


Cleanout Doors


Ashdump Doors












The following are just some of the reasons why Strictly Chimneys has earned a reputation for honesty and dependabilty:

Guaranteed Quality: All our work is guaranteed... period. If you are not satisfied, our job is not finished.
Experience: Strictly Chimneys has cleaned and serviced thousands of chimneys. This alone speaks volumes about our service. People have us back, year after year. Improved techniques, learned through years of experience, insure fast and consistent service.
Price: Our prices are a great value. When you consider the quality of the work , you'll agree we are the hands down choice. Strictly Chimneys understands your need for great service at affordable rates. We offer flexible pricing to fit your budget.
The following is Strictly Chimney's Standards of Ethical Business Conduct:
We Fix it right; the first time.: We won't skip steps; we want you to be satisfied with the work we perform. Our trucks are well stocked with the proper tools and supplies to handle 97% of the work we might encounter.
Integrity: We are a chimney company, alert for chimney problems, which we are prepared to address. However, we will never manufacture problems. If problems are encountered, we will document them with digital photos or video tape and provide a written estimate. We understand the problem in the marketplace with some companies that offer a low initial price, and then trick you with expensive ad-ons. We never pressure our customers!
Utmost Care for your Home: We use a unique dustless cleaning process when cleaning chimneys. Our vacuums filter dust particles down to .5 microns. We cover your floors with rug runners or wear clean surgical booties over our shoes. If something needs to be moved, we put on a pair of white gloves before touching it. We go to great lengths to leave your home looking as good as it was before we arrived. If the job is outside, we'll take the same care of your roof or yard. And of course, we clean up after ourselves.
Punctuality: If we give you a time window, we will arrive within that window. If we will be any earlier or later than that, we'll call in a reasonable amount of time and advise or reschedule. We believe in keeping promises. If there's a problem or additional work to do, we'll come back when we say we will, and we'll finish the things we start. We'll also make every effort to do all this in a reasonable time frame. We'll be easy to communicate with. If you call us, we'll call you back in a timely manner.
Cleanliness: All of our people will be clean (keeping in mind that we often get dirty doing our daily work of course!) in dress and hygiene. We keep our vehicles clean and in decent working order. We understand nobody wants a rattletrap truck in the driveway.Our people will always refrain from foul language. We have strict no drugs or alcohol policy.
No Hassle Guarantee: We guarantee your satisfaction with our clean, highly trained chimney professionals and our fair and honest business practices. If there is ever any question about the quality of our work, we will promptly work with you until it is resolved.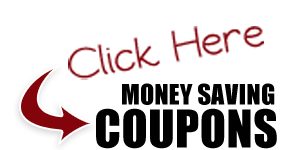 ?>