Testimonials
The following represents a sample of testimonials that we have received from our valued customers, many of these were sent to owner Mike Panzarella as "thank you" notes. - We'd love to hear about your experience, click here to add your review.
We want to commend you for the excellent service throughout. The estimate was thorough and it was evident Mario was knowledgeable. The owner was prompt in getting us a speedy estimate and returning texts or calls. We felt comfortable hiring this company to do the job of repairing our chimney. Mario and an assistant came early yesterday and worked steady all day until 6:30pm. They did an excellent job. The clean up was spotless. Both Mario and his assistant worked well together and were very pleasant and nice. I would strongly recommend using this company. It's hard to find this caliber of workers. Thank you.

Marjorie & Jerry Rancourt, Glastonbury, CT
Thank you for all your wonderful advice and help with the chimney issues we worked through dispite the condo association obsitcles. If it were not for you and your organization I fear we never would have been able to addrss it. Please accept this token of our appreciation as you did not charge us for any of those calls. great service and worthy of all the testimonials online!

Lee and Arlene, Rocky Hill
...This is the kind of person, and the kind of company, that really seems to care about the people they serve. When it is time for repairs, cleaning or upgrades I will call Strictly Chimneys without any hesitation.
Once again, thanks for the help with our chimney. Chris was so happy to see the "slinky" like material so he could imagine the installation which he had to miss. Your staff was very kind and helpful and your research and follow up calls was so thorough. Thank you-and now too for honoring this coupon!

Yvette Cain, Cheshire, CT
Your company was recommended to us by a local contractor as "the only company we would use". You and your crew have lived up to this reference in many ways. Your professionalism, workmanship and most of all, you know what you are doing. Keep up the good work and always do your work in the right way.

Mike & Nancy Maznio
We were converting from oil heat to gas and needed our chimney lined. The house was built in 1864, and the interior of the chimney presented many problems to the crew, including one liner rendered useless. The men worked very long hours tirelessly and without complaint, not even stopping for lunch. When the first liner proved unusable, Mike, the owner, overnighted another liner. He never complained about the money and time he lost on the job. He called up after the job was over to make sure the men installing the boiler had had no problems with the chimney. We first hired Strictly Chimneys to clean our fireplace chimney, and the company cleaned it so much more thoroughly than 3 other companies we have used. The crew is careful with possessions, lays down drop cloths, and performs a thorough job. They are also very patient with questions. I have owned a home for 22 years and dealt with many, many workmen and technicians. The quality of the work and the positive, pleasant attitude of all the workers at Strictly Chimneys stands out. The real test of a company is how it responds to a problem. Strictly Chimneys dealt with apparently the worst chimney they've ever encountered with cheerful professionalism. This company was a real find for me.

Elizabeth, Wallingford, CT
Extremely professional and conscientious There is nothing they can't do - restore or build new. And there is nothing Strictly Chimneys guys don't know about solving your problem. I needed restoration of 3 fireplaces in a 1748 house - blocked by ugly brick. They really try hard to offer you the least expensive way to restore or maintain your fireplace, and put it in the context of all the alternatives. Mike Panzarella makes everything so clear, and he knows fireplace history better than anybody. Such a pleasure. I'm a skeptical person, and he made me so comfortable with my less expensive choice, made me feel like an expert!

Alex, Old Lyme, CT
I am writing to thank you and to express my complete satisfaction with the services rendered by the Strictly Chimneys crew (Wes and Mario), not once but twice. First was the cleaning and inspection in October, and then yesterday was the installation of the stainless steel liner and repointing of my chimney. It is such a pleasure doing business with true professionals. You called the day before to let me know when the crew would arrive, and they arrived at the appointed time. They did their work in a professional and pleasant manner and cleaned up after themselves. And, of course, all this was done at a very fair price. Based on my recommendation after the October cleaning, my next door neighbor decided to have Strictly Chimneys clean and inspect her wood stove flue, and her appointment was scheduled immediately after mine yesterday. She also has told me that she was very pleased and impressed with the services rendered by your crew. Thank you again for your professionalism and that of Wes and Mario. You now have two very satisfied customers in Wallingford.




Patricia, Wallingford, CT
No need to call Mike, just wanted to provide a Testimonial to the wonderful, clean, timely, knowledgeable team you have. The work was done promptly and was at a reasonable cost. You should rename the company "Strictly (Customer Service) Chimneys".




Connie, Wethersfield, CT
Great job-thanks for taking care of the work so quickly and efficiently.




David, Berlin, CT
I want to let you know that you can be proud of the knowledgeable and efficient service you provide. Alex and his partner (I'm sorry I didn't get his name) were knowledgeable, courteous and respectful of our living space and I appreciate Alex stopping by again today to check on those parts. You were recommended to us by Chris Rose and I will let her know we are pleased with your company and we will certainly recommend you to others. Thanks again.

Lee Anne Candito, Berlin, CT
Just got home and checked out our chimney...Looks like new!...and NO squirrel worries. Thanks.

The Molnars, Cheshire, CT
The following are some letters from our customers:
January 31, 2009
Strictly Chimneys LLC
54 Fawn Drive
Berlin, CT 06037
Attn: Mike:
I am writing you this letter to tell you of my satisfaction with the installation of the stainless steel chimney lining system on January 13, 2009.
My husband first contacted you in November to arrange an initial assessment of our chimney problem. Unfortunately he was hospitalized under emergency conditions the week that your technicians were scheduled to evaluate our situation. You were very understanding of our pressing family situation and offered to reschedule the inspection.
On January 2, 2009 your technicians arrived on a cold winter day to evaluate our problem and made a recommendation to re-line our chimney. On January 13th your technicians came to our home in the early time window that you had given me and proceeded to professionally install the lining system and connect the boiler with all the required hardware needed to complete the installation.
Wes and Jeff were most considerate and worked efficiently. It was reassuring to me that I could trust your workers to do the job in a professional manner, especially since I had other personal concerns on my mind.
I thank you for assisting me with this home project and for your full cooperation and expertise in chimney work. I would recommend your company without hesitation.
Sincerely yours,
Theresa Bazinet
Terryville, CT 06786
I would like to thank Mike and Mario from Strictly Chimneys for their prompt and courteous service in regard to my potentialy serious problem. They were very informative and explained everything in easy to understand language. There were no hidden charges and my wife and I had complete confidence once the job was done, that we would be safe in our home knowing we would not have to worry about carbon monoxide fumes. I strongly recommend Strictly Chimneys to anyone with a chimney problem. It is refreshing to see that you can still get good old fashioned service in this day and age.
Sincerely,
Enrico Nicolini
Rocky Hill, CT
This is to let you know that we are very pleased with the work performed at our home in Portland, Ct. Alex and Carlos were two professionals who showed up on time and worked very hard to get the job done in a timely manner. We hope to see them again next summer when we have our other chimney updated.
Sincerely,
Craig & Rae Pitkin
Portland, CT
I am writing to recommend a local business, Strictly Chimneys, located in Berlin, CT. The morning after a nice fire in our fireplace I went to close the damper. Something didn't "feel" right, however, and when I looked underneath I saw that the damper was open. I and later two other very mechanically talented gentlemen tried to get it to close, with no success. Later that day I called one chimney company. They said they could come out in approximately 2 months. Then I called Strictly Chimneys. They said they could come to my house in a few days. But it gets even better. Mike, the man I spoke with on the phone said that the problem might simply be that the damper might have gotten off of its track. He asked me to take a picture from inside the fireplace, up where the damper was and then email it to him. He said that if it was simple a matter of it being off track he might be able to talk me through the re-alignment at no charge. I was amazed that he would be so generous with his expertise. The end of the story is that while I was I taking photos of the damper I was able to use Mike's suggestion about it being off track and finally figure out for myself how to get it back in proper position. But I came away with a profound respect of Mike and Strictly Chimneys. This is the kind of person, and the kind of company, that really seems to care about the people they serve. When it is time for repairs, cleaning or upgrades I will call Strictly Chimneys without any hesitation.
John Kurkjian
West Hartford, CT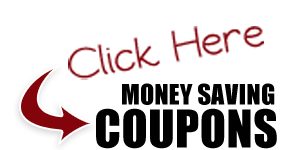 ?>