Masonry Fireplace Repair CT Services:
Due to the constant exposure to the elements, chimney masonry needs periodic maintenance and repairs. While it may be tempting to try and make fireplace repairs yourself or call a general contractor for the repair, use of the wrong materials or techniques can actually make the problem deteriorate faster, become unsafe and more expensive to fix than before. Connecticut's chimney professionals, Strictly Chimneys, llc has been serving homeowners for over 25 years. Our employees are trained, experienced and conscientious craftsmen who adhere to the industry's highest standards to insure your satisfaction.
We offer complete chimney masonry repairs, restorations and rebuilds - give us a call today for a free repair estimate or to have your yearly chimney inspection performed. 
Chimney Crown Repair or Replacement
The crown is the masonry surface at the top of your chimney.
It keeps water away from the flue and from entering the chimney interior. Over time...cracks or missing pieces in the crown from freeze-thaw damage can lead to water entry and damaged crowns. Chimney crowns can be repaired or replaced with traditional masonry products or specialized chimney crown sealer  waterproofing products. 

If you are like most home owners, you've probably never paid much attention to your chimney crown. A chimney crown serves as a protective covering for the chimney against harsh weather. The crown serves an important role in protecting the chimney, but most people don't realize that the crown also needs to be protected. When left unprotected, a chimney crown will eventually crack and deteriorate from freeze-thaw damage.
What is Freeze-Thaw Damage?
When you light a fire in your fireplace or wood stove in the winter, it causes the chimney to heat up and cool down. As temperatures drop below freezing, any water that is absorbed into your chimney crown from rainfall or melting snow will freeze and thaw, creating a process of expansion and contraction. This process eventually causes your crown to crack and deteriorate. With this in mind, it is important to prevent water from absorbing into the chimney crown in the first place. Depending on the severity of damage to your crown, it will either need to be repaired or be totally replaced. Replacement costs can vary and should be performed by a qualified chimney sweep. If the cracks aren't too severe to warrant total replacement, the best way to perform a chimney crown repair is to resurface the entire crown with traditional masonry products (less expensive) or an elastomeric product that will remain flexible over time and keep the crown waterproof (more expensive). 
Repointing Brick Chimneys, Tuckpointing and Chimney Rebuilds
One of the more common maintenance issues that needs to be looked at on your chimney is the condition of the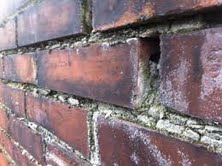 mortar joints. After a many seasons of rain, winter freezing and thaws, your brick or stone chimneys will start to show signs of decay. Typically, this can occur after 20 to 25 years.

Water damage and age can cause the mortar that holds your chimney together, to crack or crumble. Without supporting mortar, the bricks begin to loosen and sag. Unless the mortar is replaced, you could experience more costly repairs down the road. If your chimney has unfortunately deteriorated to the point that filling in the mortar (tuck pointing) will not be sufficient, then the next step is to rebuild the chimney
Don't be fooled by some contractors' offering to "re-point" a chimney by applying a thin coat of mortar over the deteriorated joints. The results may look nice when complete but is only a short term repair. Water will continue to enter the joints damaging your chimney from the inside out making repairs even more costly. We have had to repair a number of chimneys that were previously repaired by incompetent contractors offering a low priced estimate to get the job but not returning after the repairs had failed costing the home owner more in the long run. 
If caught in time before the brick starts to loosen we can grind out the old mortar joints out to a depth of 3/4" to 1" and repoint the area of needed repair, but in some cases when the brick starts to loosen due to extremely deteriorated mortar joints, the only correct method is to rebuild the chimney as needed.
We would be glad to give you a free written quote for repairs once we have assessed the damage whether you may need repointing, a full rebuild or just a portion of your chimney rebuilt.
At Strictly Chimneys, llc, we will determine the best approach to repair your chimney.  We won't skip steps; we want you to be satisfied with the work we perform and we want it to last. We'll Fix it right the first time.
Waterproofing your chimney before repairs are needed (preventive maintenance) can save your chimney from going thru the freeze-thaw process. We recommend waterproofing your chimney with Chimney Saver before repairs are needed and after any repairs are made to stop future freeze-thaw damage. (For more information about this product please visit www.chimneysaver.com)
Firebox Repair and Brick Chimney Repair
Your fireplace consists of many parts that require regular maintenance to run efficiently and safely. One component that is exposed to massive amounts of heat and susceptible to water damage is the firebox. The firebox is the area that you lay your wood to make the fire. The extreme temperatures combined with water infiltration begin to damage and loosen the brick and mortar joints.
Loose brick and missing mortar joints can be caused by several things;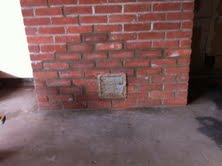 Rain coming down the chimney flue and siting on top of the smoke shelf is usually the main cause. A chimney cap on the top of your chimney can help prevent this problem from occurring. Another reason can simply be poor construction.
You may or may not see it but it's the firebox in your fireplace that takes the most heat and abuse. If any of the bricks are loose or if any of the mortar joints are eroded back more than 1/2 inch it may be time for a much needed repair. Left unchecked, this condition can lead to problems as the cracks in joints encourage heat, smoke and flames to find their way out of the firebox and into the areas surrounding the fireplace and possibly becoming a fire hazard.
So if you have loose fire brick or missing mortar joints in your fire box give us a call. We can either repoint the firebox by replacing all the bad joints,  rebuild a portion of the fire box or rebuild the whole thing
Installing a heat reflector shield can help prevent damage to your fire box.
In and unprotected fireplace, heat is absorbed into the back wall of the fireplace which causes the bricks to crack and the mortar that holds the chimney together to break down, leading to expensive repairs.
A fireplace with a "HEAT REFLECTOR/SHIELD" protecting it. The back wall of the fireplace is now exposed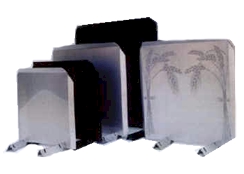 to 1/3 less heat. The heat is radiated into the room where it should be and damage to the fireplace is significantly reduced or stopped! How much additional heat? 20% to 40% increases are being reported depending on the fireplace. Whatever the increase, it's always noticeable. You'll feel the difference!
For more information about fireplace masonry repairs give us a call... better yet, did you know that your fireplace and chimney, should be inspected yearly for any structural faults? Give us a call today for a free estimate for repairs or to have your yearly chimney inspection performed.
For more information about masonry fireplace repair problems, be sure to visit our Frequently Asked Questions page.
Give us a call at (860) 829-0128 or use the convenient contact form for a free masonry repair consultation for your home!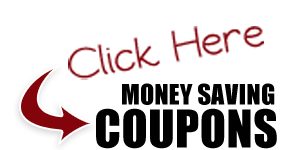 ?>